ITSAZOO presents a bone-chilling site-specific horror event – HIDDEN. Blurring the lines between performance and reality, we will guide audiences of 13 people, armed only with flashlights, on the Lost Lovers Murder Tour – a frighteningly accurate re-enactment of the infamous and unsolved murders that occurred exactly 20-years ago, deep within the forest. Inspired by classic horror movies, Playwright and Co-Director Sebastien Archibald and Award-winning Director Chelsea Haberlin will take audiences on an experiential journey that is part historical murder tour, part outdoor adventure and part meta-theatrical thriller.
WARNING: This show contains Graphic Violence and Coarse Language. Not suitable for people under the age of 16. This is a promenade play that requires the audience to walk in minimal light through the forest, so ease of mobility is necessary. Not recommended for people who have a fear of heights or the dark. Shows happen rain or shine regardless of weather. Audience members are encouraged to dress for the elements.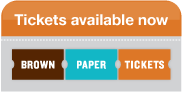 WHEN: Holdover Dates:
Tues, Nov 15
7:30 & 9:30pm
Wed, Nov 16
7:30pm
Thurs, Nov 17
7:30pm
Fri, Nov 18
7:30 & 9:30pm
Sat, Nov 19
7:30pm & 9:30pm
WHERE: The official starting location of your journey is The Wolf and Hound Pub. Then we drive you to UBC Botanical Garden where the real adventure begins. Then, when it's all over, we return you to the Wolf and Hound (receive 20% off your food and drinks after the show!).
COST: $52
Starring Georgia Beaty, Leslie Dos Remedios, Shauna Griffin, Brett Harris, Mike Klemak, and Zack Scott.
*ITSAZOO Productions Society engages under the terms of the INDIE 2.1, professional Artists who are members of Canadian Actors' Equity Association.
Co-Director Chelsea Haberlin
Co-Director/Playwright Sebastien Archibald
Stage Manager Lois Dawson
Costumes Amy McDougall
Props Jenn Stewart
Makeup/SFX Cheyenne Mabberley
Sound Chris Adams
Fight Director Olivier Lunardi
ITSAZOO Productions acknowledges the support of the Province of British Columbia